BTC23 - The Bitcoin Conference is coming back!
The largest Bitcoin conference in German is entering the second round: The BTC23 will be even better, more diverse and quite controversial. We are open - for Bitcoiners, interested parties and skeptics from all directions. Three days with bitcoiners, thought leaders and entrepreneurs from space - full of relevant lectures, debates and conversations. And of course parties! The following applies: The BTC23 is there for everyone, no matter what level of knowledge you have on the subject. #bitcoinonly
Advance ticket sales begin on December 21, 2022 at 9:21 p.m. with time-limited early bird tickets.
Ticket presale begins on December 21, 2022 at 9:21 p.m. Be quick - there are a limited amount of early bird tickets again.
Location
Congress Innsbruck
What's new?
The pre-sale starts on December 21, 2022 at 9:21 p.m.
We updated our pricing policy according to your feedback. For starters we have early bird tickets available until December 31, 2022. This year we also have early birds for the industry pass as well as the whale pass.
Pleb Camping is back for BTC23
Prefer to camp out among like-minded plebs during the conference? At the Maxnhof in Innsbruck (15 minutes away from the conference) you have the opportunity to do this again at the BTC23. For this you need a ticket due to the expected rush - which you can purchase right away when ordering the ticket (but also later).
Our

personal

Proof

of

Work.
That

was

the

BTC22.
Days
Participants
Talks
Impressions
Chats
Topic
Our Partners
Rahim Taghizadegan
Head of scholarium, President Free Private Cities
Roman Reher
Blocktrainer, 100k Youtube, 22,5k Twitter
Debbi
Bitcoin trifft Debbi, Moderator at BTC22
Nikolaus Jilch
Journalist, Moderator at BTC22
Johannes Grill
President Bitcoin Austria
Jeff Gallas
Founder Fulmo
Daniel Wingen
Value of Bitcoin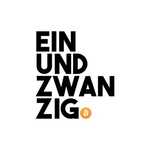 Einundzwanzig
Podcast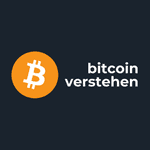 bitcoin verstehen
Podcast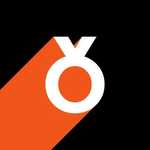 Aprycot Media
publisher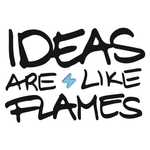 Ideas are like flames
Blogger
The BTC23 on a glance. Europe's best Bitcoin Conference.
The most famous protagonists from the community
Panels and workshops on the latest topics
21 exhibitors from the bitcoin industry
21 artists on and off stage
A unique location in the heart of the Alps